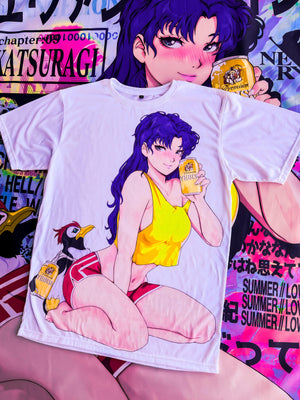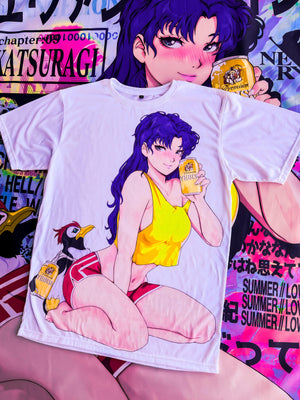 天使: All Over Print! Black!
I KNOW THESE ARE A LITTLE BIT MORE EXPENSIVE THAN I WOULD LIKE, BUT FULL COLOR ALL OVER PRINTS COST MORE THAN SWEATSHIRTS TO MAKE. APPPRECIATE THE UNDERSTANDING <3
SHIRTS WILL SHIP SEPERATELY FROM OTHER ITEMS! JUST LIKE THE MOUSE PADS!
SHIPPING IS CHEAPER ON YOUR END IF YOU MAKE SEPERATE ORDERS! <3
THESE ARE MADE TO ORDER AND WILL SHIP STRAIGHT FROM THE MANUFACTURER! I DONT DETERMINE THE PRICE, THEY DO!
Even though the shirt is 100% polyester it feels closer to cotton then polyester! It is uniquely textured, thick, microfiber-knit fabric, that has a soft feel that remains lightweight and highly breathable. I would suggest the 6oz if you are used to the other shirts we did! 
.: 100% Polyester
.: Light fabric (4.0 oz/yd² (113 g/m²)) / (6.0 oz/yd² (170 g/m²))
.: Regular fit
.: Tagless
.: Runs true to size
|   | S | M | L | XL | 2XL | 3XL |
| --- | --- | --- | --- | --- | --- | --- |
| Width, in | 19.02 | 20.51 | 22.01 | 24.02 | 25.98 | 27.48 |
| Length, in | 29.02 | 30.00 | 30.98 | 32.01 | 32.99 | 34.02 |
| Sleeve length, in | 8.46 | 8.74 | 9.06 | 9.37 | 9.65 | 9.96 |